About Us

The ACFE is the world's largest anti-fraud organization and premier provider of anti-fraud training and education.  The Central Virginia Chapter acts as an extension of the ACFE, providing support by offering additional educational and networking opportunities at the local level.
Chapter Officers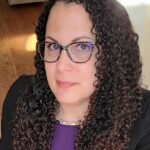 Laurie Hicks, President
Laurie is an Audit Director with the Virginia Auditor of Public Accounts. She has a BS in Criminal Justice from Old Dominion University and a BS in Accounting from Christopher Newport University. She is both a Certified Public Accountant and a Certified Fraud Examiner. Laurie has been a member of the ACFE since 2002.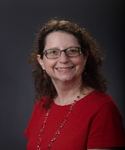 Janet Crawford, Vice President
Janet has been a CFE and member of the chapter for 17 years. She is currently a Licensing Financial Investigator for the Virginia Lottery. Prior to this position she was an Investigator for the Office of the State Inspector General (OSIG) working on the State Fraud, Waste and Abuse Hotline.

Les Wingfield, Treasurer
Les has been a manager in Health Care Contract Compliance cost report attest work, primarily with nursing facilities in the state of Virginia for over 24 years, as well as in Georgia. He has several designations, recently achieving two healthcare designations from the HFMA for Health Care Finance Professional and Specialist in Managed Care. He has been an ACFE Member since January 2008.